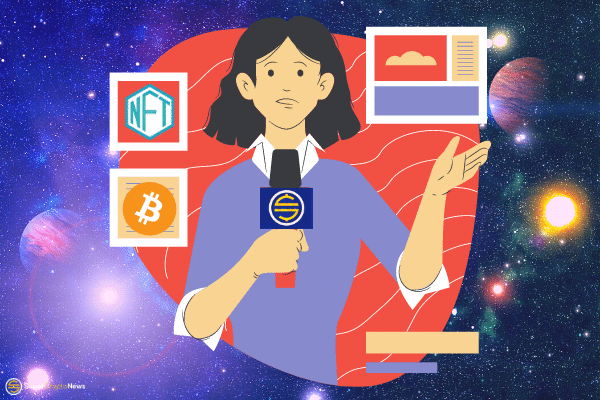 In the last 6 months, the market and the world are starting to consider cryptocurrency as an asset class. This affirms Galaxy's confidence in pursuing an aggressive growth strategy, having hired over 700 talents within the last 6 months which doubled the size of their workforce.
The younger generation is now losing their trust in traditional finance, which leads to them adopting cryptocurrency due to its potential as a growing asset class.
Galaxy has plans to move to a US listing in the second half of the year.
More tech companies are entering the crypto scene.
The global interest in NFTs (non-fungible tokens) have greatly increased.
Co-president Damien Vanderwilt has stated that he spent the last few months in discussions with clients and business leaders to find out about their goals and ideas, with a close interest in scaling Galaxy's platform.
Vanderwilt has been focusing on:

Finding ways to keep up with the rising demand for trading services.
Building IT teams and functions across Galaxy's businesses and corporate departments.
Integrating two recent acquisitions.
Identifying both organic and inorganic opportunities for the company's future growth.

Galaxy has grown the team by 33% in Q4 alone.
Alex Thorn, Head of Firmwide Research of Galaxy Digital, and his team are building up proprietary research to help clients to navigate the sector, further boosting Galaxy's commitment to guide the clients and the industry through this digital transformation.
The Directors of Galaxy Digital, Steven Wald and Elsa Ballard, put their effort into building investor relations and Financial Planning and Analysis (FP&A) functions as they focus on growing their corporate finance and analytical capabilities across the firm.
Mark Toomey, Head of Institutional Sales, focuses on expanding the company's institutional client base and building up its coverage team.
There is a strong demand for both passive and active exposure to Bitcoin and other major cryptocurrencies.
Galaxy remains committed to provide affordable and diversified exposure to digital assets and to provide portfolio solutions to investors seeking exposure to this increasingly in-demand asset class.
Recent product launches include:

CI Galaxy Bitcoin Funds, a TSX-listed closed-end mutual fund in another partnership with CI Financial. This fund satisfies client demands for more streamlined means to access Bitcoin with the lowest management fee of any Bitcoin exchange credit product in the world today.
Galaxy Ethereum Funds, which is drawn from the newly launched Bloomberg Galaxy Ethereum Index.

Few weeks ago, Morgan Stanley began offering its wealth management clients access to Bitcoin funds, which includes the Galaxy Bitcoin Fund LP and the Galaxy Institutional Bitcoin Fund LP.
Galaxy continues to focus on investments in interactive entertainment, video gaming, creator economies and web 3.0, and will be managing a new fund around this strategy.
Galaxy now has over $1.2 billion in assets under management, in both Galaxy asset management fund products.
Key activities in terms of Galaxy Digital's investment banking:

The team consulting on a recent cryptocurrency company fundraising round
Acting as a strategic advisor in connection with a prominent public offering in the fintech space
The investment banking team increased their current coverage to over 90% of their target universe, building relationships with firms and founders across the cryptocurrency and digital asset ecosystem.
Actively hiring talents to support the demand that they are experiencing and expecting.

The company has experienced an increase in demand for their lending services.
Galaxy is seeing progress in realizing its goal of providing a full-service single-dealer platform – with currently 10 clients on-board or in the process of being on-board. A pipeline of over 30 additional new clients are ready to go on-board as more features will be added in the coming months.
Currently, the company holds approximately 80 individual investments across 60 portfolio companies. In Q4 2020, 7 new add-on investments totaling $5.3 million have been made.
In Q1 2021, 12 additional add-on investments totalling $34.7 million have been made.
The post Summary of Galaxy Digital's 2020 Fourth Quarter Results appeared first on SuperCryptoNews.