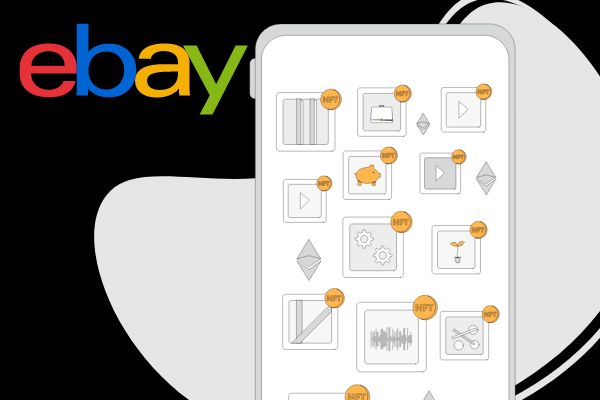 EBay Inc has just announced that it has permitted the sale of NFTs (Non-Fungible Tokens) for digital collectibles such as trading cards, images or video clips on the website — making it the first major e-commerce company to do so.
Sellers who meet eBay's standards will be provided with an NFT inventory in the short term. More programs, policies and tools that enable users to buy and sell NFTs across a wider range of categories will also be added.
In the coming months, eBay will add new capabilities that bring blockchain-driven collectibles to our platform.

Jordan Sweetnam, Senior Vice President and General Manager of North America eBay
Last week, eBay said that it is considering accepting cryptocurrency as a mode of payment in the future and was exploring various ways to get the platform involved with NFTs. The company decided to expand into NFTs due to the popularity of trading cards on the website.
[Read more: EBay Considers Crypto Payments and NFTs]
The post EBay Allows NFTs to be Sold on the Platform appeared first on SuperCryptoNews.