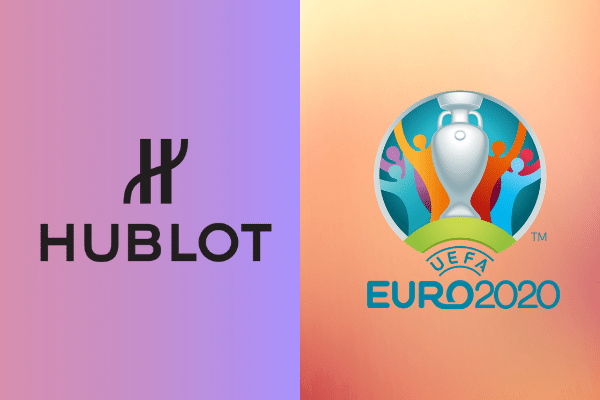 In commemoration of the long-awaited and highly anticipated UEFA EURO 2020, Swiss watch brand Hublot unveils its Big Bang e UEFA Euro 2020 connected watch.
(Hublot Big Bang E UEFA EURO 2020 watch)
The bezel on the watch is decorated with the flags of the countries initially planned to host. The watch is available in a 42mm case in Black Magic. The AMOLED HD touchscreen is easy to use, while the push-button on the rotary crown can be pressed to activate its functions.
In tandem with the release of the watch, NFTs (non-fungible tokens) featuring an excerpt from an episode of the "Hublot Fusion Podcast" will be given to 200 customers of the Big Bang e joining the Hublotista community.
The tokens strictly comply with the ERC-1155 standard, and can be exchanged on major NFT-focused platforms like OpenSea.
"Hublot Fusion Podcast", hosted by French sports broadcast journalist Anne-Laure Bonnet, will contain 12 episodes featuring interviews with football stars, and friends and ambassadors of Hublot.
The Hublot Big Bang e UEFA EURO 2020 connected watch can be found on Hublot's online store and boutiques.
The post Hublot Releases Its First-Ever NFT with UEFA EURO 2020 appeared first on SuperCryptoNews.