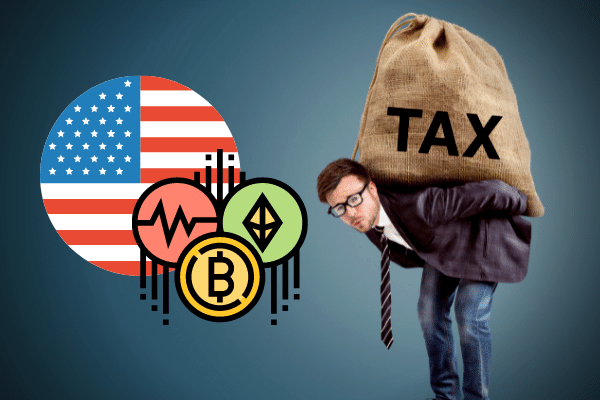 A U.S. district judge has given the Internal Revenue Service (IRS) permission to hunt down those who attempt to evade paying taxes on their bitcoin transactions.
The injunction comes as usage of digital assets is on the rise, which is also leading to an increase in the number of cryptocurrency tax evaders.
The development was announced in a press release from the US Department of Justice on Thursday. According to the announcement, U.S. District Judge Paul Gardephe authorised the IRS to send John Doe summonses to full-service bank M.Y. Safra Bank requesting information about cryptocurrency tax evaders.
IRS Commissioner Charles Rettig, US Attorney Damian Williams, and Deputy Assistant Attorney General for the Tax Division of the Department of Justice David Hubbert all made announcements about the change.
The summons will specifically take sFOX, a major brokerage platform with an emphasis on cryptocurrencies, into account. This is due to the broker's customers being able to use M.Y. Safra Bank's cryptocurrency products thanks to sFOX's collaboration with the bank. The IRS will be on the lookout for clients who neglected to notify the IRS in order to make the required tax payments on their cryptocurrency transactions.
The alarming rate of crypto tax scarcity is the reason for the increased endeavour to catch tax evaders in the crypto scene. The IRS has reportedly observed serious tax compliance problems linked to cryptocurrencies and other digital assets in its experience, according to the press release.
U.S. Attorney Damian Williams highlighted that bitcoin traders are not, as is appropriate, immune from paying taxes in the United States.
Charles Rettig, commissioner of the IRS, also emphasised the importance of the court's approval to the organisation. He claims that the order will support their ongoing efforts to make sure that everyone pays their fair share of taxes.
Additionally, David Hubbert, a deputy assistant attorney general, wanted to remind cryptocurrency investors in the US that their gains are taxable.
As a result, it's crucial for American cryptocurrency investors to comprehend how their transactions are taxed. Rather than necessarily treating cryptocurrencies as currencies, the U.S. IRS taxes them as investments.
The post IRS Receives Authorisation to Pursue Crypto Tax Evaders appeared first on SuperCryptoNews.