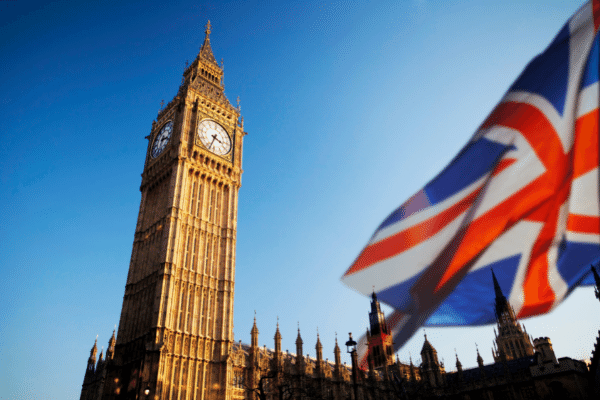 The U.K. legislators recently proposed the Economic Crime and Corporate Transparency bill, empowering the local law enforcement to slap down crypto-related crimes.
The government announcement said that the new legislation would enable the law enforcement organizations, such as the National Crime Agency, to "seize, freeze and recover cryptoassets."
According to the U.K. authorities, there is an increased use of cryptocurrencies to launder money obtained through fraud, the drug trade, organised crime, and cybercrime.
The Metropolitan Police Service of Greater London observed a considerable increase in cryptocurrency seizures last year." The police broke two records in the summer of 2021, where they seized cryptocurrencies valued at $158 million and $250 million just a few weeks apart.
National Crime Agency's Director General, Graeme Biggar, acknowledged that criminals are increasing in their use of cryptocurrencies. He asserted that, both internationally and domestically, the new legislation would assist law enforcement organizations in cracking down on the crypto-related terrorism.
It will prohibit the misuse of limited partnerships by requiring everyone registering a business to confirm their identification. Lastly, it will give law enforcement more authority to look into fraud and request information about crimes.
The prior legislation, Economic Crime (Transparency and Enforcement) Act, served as a basis for the recently proposed law. That law was drafted in response to Russia's invasion of Ukraine so that the U.K. could swiftly impose severe penalties on Russian participants.
This proposal is only one of the U.K's shift towards harsher crypto regulations in the recent months.
The Bank of England started to urge tighter restrictions in March, demanded stablecoin regulations in June, and Her Majesty's Revenue and Customs (HMRC) started looking at possible tax regulations for DeFi platforms.
The U.K. government expanded its reporting requirements for sanctions to some crypto enterprises last August. Additionally in the same month, the Financial Conduct Authority (FCA) of the U.K. imposed limitations on marketing for crypto.
The post The UK Goes Stricter on Crypto Crimes With Proposed Bill appeared first on SuperCryptoNews.